President's Cabinet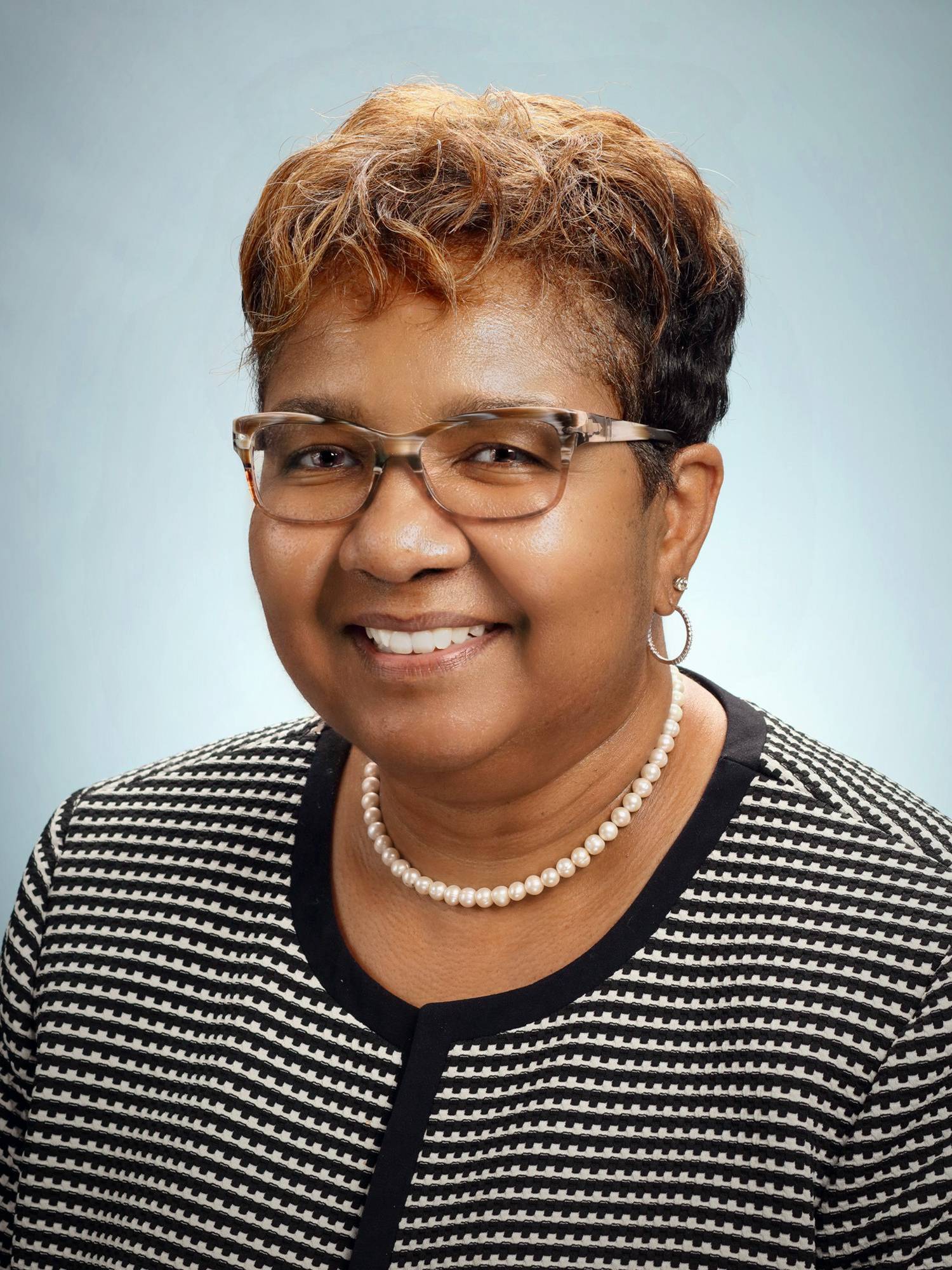 Dr. Jacqueline S. Jackson

Vice President for Student Success & Title IX Coordinator
Dr. Jacqueline S. Jackson joined Harford Community College in 2017. She came to Harford with a wide variety of experience in strategic management issues. Throughout her career she has worked to improve the onboarding experience for new students and develop more effective academic advising models that promote faculty engagement; she also has extensive experience in retention and completion planning and Title IX policy. She was the 2017 recipient of the Innovation of the Year award from the League for Innovation in the Community College for her work on a team of colleagues that addressed achievement gaps in highly-enrolled courses at Anne Arundel Community College.
Dr. Jackson received her PhD in Urban Education with a concentration in Higher Education Administration from Old Dominion University; she also holds an MS in College Student Personnel and Counseling, and a BS in Psychology, both from Western Illinois University. Prior to joining Harford Community College, she held a visiting assistant professorship at George Washington University, teaching full-time in the graduate program for Higher Education Administration. She was also the founding Chief Academic Officer at the University of the District of Columbia Community College, and spent nearly eight years working for several national higher education associations in Washington, D.C.
Dr. Jackson's professional interests include the academic achievement of first-generation and underrepresented students; retention and completion strategies; diversity, equity, and inclusion; and community relations. She is originally from Monmouth, Illinois ("Birthplace of Wyatt Earp") and resides with her husband, Maurice, in Havre de Grace, MD.

Dr. Timothy Sherwood
Vice President for Academic Affairs
Dr. Timothy Sherwood was named Vice President for Academic Affairs in January 2020. In this role, Sherwood serves as the Chief Academic Officer, overseeing and directing all functions related to learning outcomes for students, and serving as an advocate for faculty and a steward of the College's mission, vision, and values.
Sherwood comes to Harford from Oakland Community College in Michigan, where he served as Dean of Mathematics and Sciences and then as Associate Vice Chancellor for Academic Affairs. He holds a PhD in chemistry from the University of Delaware and taught for 22 years, first at Arkansas Tech University and later at Westminster College in Pennsylvania.
Sherwood began his career as a chemist for the Reilly-Whiteman specialty company in Conshohocken, Pennsylvania before attending graduate school, where he specialized in biochemistry. He has served as an associate professor and department chair, worked to provide STEM educational outreach to K-12 students, and has a successful track record of securing grant funds in support of student learning and success.

Trevor S. Jackson
Vice President for Finance & Administration
Trevor S. Jackson was appointed to the position of Vice President for Finance and Administration in January 2020. Jackson comes to Harford with over 10 years' experience as a chief financial officer in both K-12 and postsecondary education. Over the course of his career, he has developed and implemented complex budgets in excess of $240 million.
He earned an MBA and a Bachelor's degree in Business Administration from Kutztown University of Pennsylvania. He is currently enrolled in a doctoral program in Business Administration at University of Maryland Global Campus (formerly UMUC).
Jackson joins Harford from Hagerstown Community College, where he served as Vice President for Administration and Finance and was responsible for Finance, Facilities, Procurement, Campus Store, Food Services, and Digital Printing/Design. In addition, he has worked as an adjunct professor of business education at Alvernia University in Reading, PA since 2013.
Before moving into higher education, he spent 14 years in K-12 public education in Pennsylvania, serving as the Chief Business Administrator at the Colonial School District in Plymouth Meeting, the Chief Financial Officer at the Allentown City School District, and Director for Special Projects and Transportation at Methacton School District in Eagleville.
Kurt Doan, Ed.D.
Senior Executive Assistant to the President/Board & Legislative Liaison
Kurt Doan joined Harford Community College in September 2014 as the Director for Student Life and joined the President's Office in August of 2017. Kurt oversees the day-to-day operations of the Executive Suite, and also works directly with the Board of Trustees, serving as Board staff for the College's nine trustees.
Kurt earned a BA in Psychology from Penn State University, an MA in Higher Education Administration from The University of Arizona, and completed his doctorate in Higher Education Leadership and Innovation from Wilmington University in May of 2021. He has over 25 years of experience in the field of higher education and previously served as the Dean for Continuing Education at Pennsylvania College of Health Sciences. Kurt's professional interests include educational equity for underserved communities—particularly the LGBTQ+ community.
Donna Shopulski

Associate Vice President for Human Resources and Employee Development
Donna Shopulski joined Harford Community College in July 2020 as the Associate Vice President for Human Resources and Employee Development. Donna's background includes a vice president role with an actuarial and benefits consulting firm; private law practice (primarily ERISA, general corporate and employment law focus); and business consulting.
Donna obtained her BA in English at the University of Maryland Baltimore County, her BMA from Loyola College, and her JD from the University of Maryland School of Law.
Denise Dregier
Executive Director, Harford Community College Foundation
The Office of College and Alumni Development organizes and executes all fundraising programs and events for the College, The Harford Community College Foundation, and the Alumni & Friends Scholarship Association.
Nancy Dysard
Director for Communications
Nancy Dysard is a lifelong resident of Harford County. She earned a Bachelor of Science in Business Management at Towson University and is a 2006 graduate of the Harford Leadership Academy.
With more than 25 years of marketing experience, she is currently the Director for Communications at Harford Community College and is a member of the Maryland Community College Public Relations Officers and the National Council for Marketing and Public Relations.
She has been a supporter of the Harford Center for a number of years and was appointed by the Harford County County Council to the serve on the Board in 2019, where she is a member of the fundraising committee.